Ziplining in Costa Rica is a popular adventure activity that allows visitors to experience the country's stunning landscapes and biodiversity from a unique perspective. The activity involves attaching oneself to a steel cable that is suspended between two points and then sliding down the cable while wearing a harness. Costa Rica is one of the best places for to do ziplining because of its diverse terrain, including lush rainforests, rugged mountains, and beautiful beaches.
There are many tour operators that offer ziplining excursions in Costa Rica, ranging from short, introductory trips to full-day adventures that take you through multiple zip lines and include other activities like hiking and rappelling. Some of the most popular ziplining locations in Costa Rica include the Arenal Volcano area, Manuel Antonio National Park, and the Osa Peninsula. Overall, ziplining in Costa Rica is a thrilling and exciting way to experience the country's natural beauty and is highly recommended for adventure-seekers visiting the country.
During your trip to Costa Rica, be sure to check out these fantastic canopy tours if you're venturing outside of Guanacaste:
Star Trek Canopy Tour at Sky Adventures Monteverde
Sky Trek is a thrilling two-hour zip line circuit located in the one-of-a-kind Monteverde cloud forest. It consists of seven zipline cables at various heights throughout the forest. The minimum age is 5 years old, and the maximum weight is 300 pounds.
Sky Trek Canopy Tour at Sky Adventure Arenal
Another incredible two-hour zip line excursion, with seven additional zipline wires, is offered by Sky Trek amid the lovely forests around the Arenal Volcano. The lowest and maximum allowable ages and weights are 5 and 300 pounds, respectively.
Manuel Antonio Canopy Safari Zip Line Tour
Over the past 25 years, Canopy Safari has accumulated invaluable expertise in providing its guests with one of the top adventure excursions. The four-hour tour will astound you with its 11 thrilling zip lines across 20 platforms, 2 suspension bridges, 2 unique rappel lines, 1 Superman zipline, and 1 Tarzan swing. The tour also includes transportation to and from your hotel, lunch at a fantastic restaurant near a crystal-clear river in the center of the jungle, and all these enjoyable outdoor activities. If you want to pay for pictures of your journey, a professional photographer is available.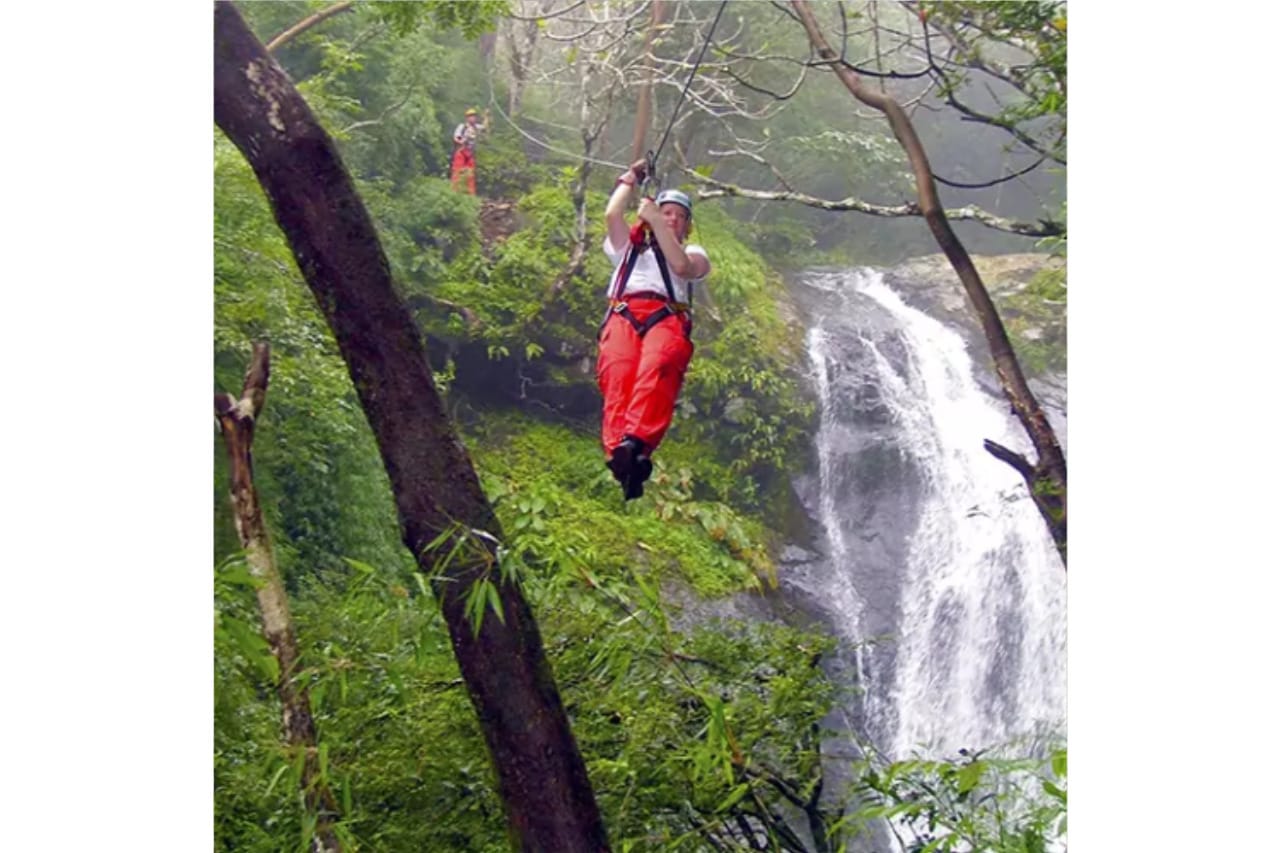 Canopy Tour at Selvatura Park
With 13 cables, including one that is 0.62 miles long, 15 platforms, and 1 Tarzan Swing, Selvatura Park offers an exciting canopy tour. All of this is located in the breathtaking Monteverde rainforest. Imagine yourself launching into the cloudbackwoods for a distance of 2.2 miles, experiencing an unstoppable adrenaline rush. On the final cable, you have the option to upgrade to a superman-style ride. Experience the natural beauty and thrill of Costa Rica with Adventure Park Costa Rica – offering the best ziplining tours and excursions in the country. Book your trip today and make memories that will last a lifetime!