The canopy zipline is one of Costa Rica's most popular adventure activities. The zipline was invented in the 1970s as a way for scientists to explore the rainforest canopy. Adventurers quickly recognized the opportunity and began elevating one end so they could zip from one end to the other. These zips were eventually developed into courses with platforms in between. Some have even developed small bridges and Tarzan swings! While zipline tours can be found throughout Costa Rica, the best are in Monteverde, Arenal, Rincon de la Vieja, and Manuel Antonio.
AventurasZipline:
This is an excellent course and the best value for money in Monteverde. The course includes 16 zip lines ranging in length from 600 meters to 80 meters. The course also features a massive Tarzan swing!
Selvatura:
The Selvatura course is ideal for those who want to combine it with hanging bridges. There are 15 ziplines and a Tarzan swing on the zipline course.
Sky Adventures Monteverde:
The Sky canopy zipline is only accessible via a cloud forest gondola ride. This is a one-of-a-kind experience, but it should not be confused with wildlife observation. The Sky course features nine cables ranging in length from 770 meters to 130 meters.
Canopy ZiplineAthica:
This is the most affordable zipline course in the Arenal area. The course features 10 zip lines between 17 platforms as well as a massive Tarzan swing.
EcoglideZipline:
The Ecoglidezipline course is located at Arenal Volcano's base. It has double lines for safety and 15 ziplines in total. This exciting course also features a large Tarzan swing.
Sky Adventures Arenal:
Sky Adventures Arenal is Sky's sister company in Monteverde. Participants access the zipline via a gondola, similar to the Monteverde course. The course includes eight zip lines of varying lengths and heights.
Rincon De La Vieja
Several canopy zipline tours are available in the Rincon de la Vieja area. Courses at Hacienda Guachipelin, Borinquen, and Canyon Lodge are among them. Our favorite is at Hacienda Guachipelin, which is built into a canyon. This varied course includes 12 ziplines, two climbing walls, a Tarzan swing, and some really cool platforms that allow it all to happen.
El Santuario Canopy Zipline Adventure:
This is our favorite canopy zipline tour in Manuel Antonio. The course consists of 11 ziplines connected by 6 hanging bridges and 14 platforms. The longest zipline in Central America is approximately 1,400 meters long. The course also includes a belay rappel, making this one of Costa Rica's most exciting canopy tours!
Titi Canopy Zipline: This zipline course is the best value in the Manuel Antonio area. It has 12 ziplines totaling 450 meters in length.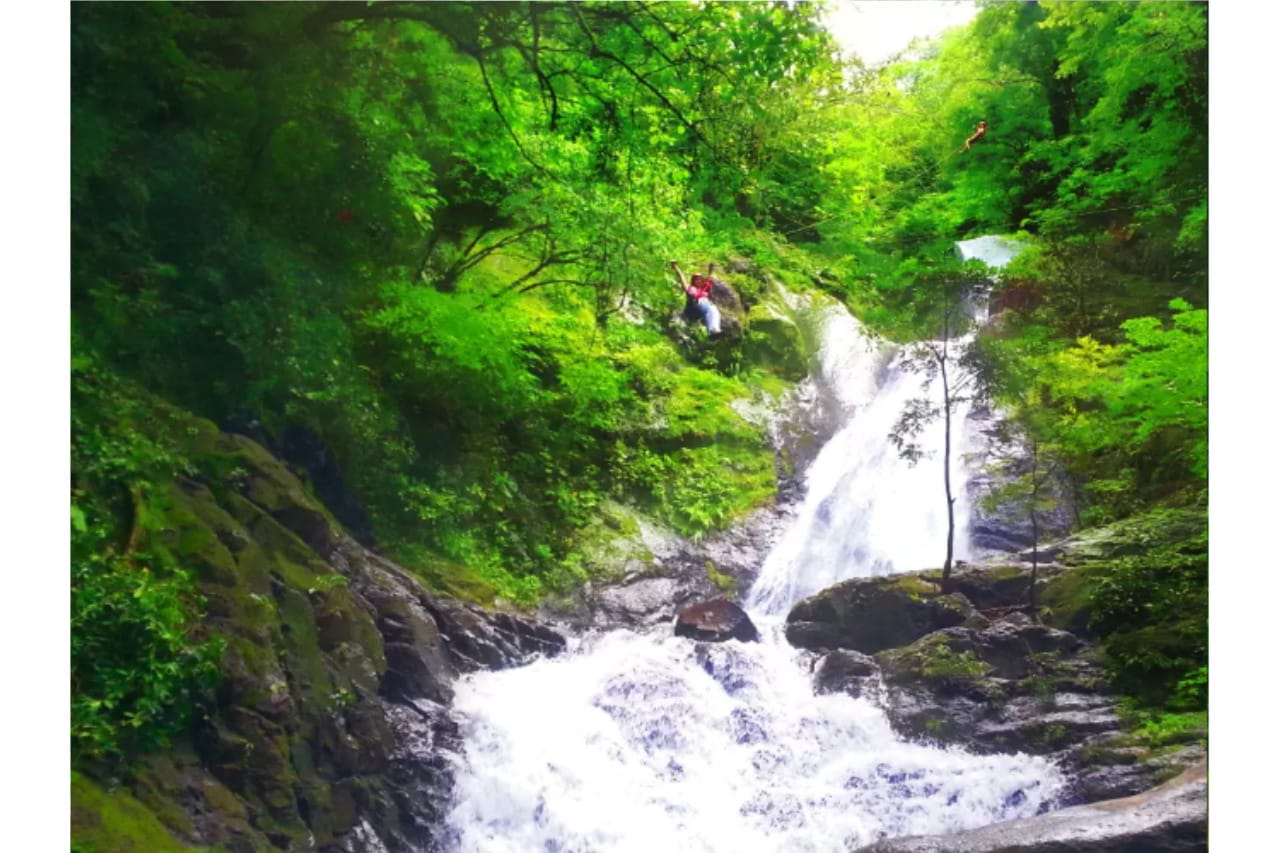 Congo Trails Canopy Zipline:
The Congo Trails Canopy Zipline is our favorite in the Papagayo and Playa Hermosa area. The course includes 11 ziplines up to 400 meters long and three hanging bridges. Visitors can also sign up to see the monkey exhibit at Congo Park.
Monkey Jungle Zipline Course:
The Monkey Jungle Zipline is a must-do if you're staying in Tamarindo or Flamingo. The course includes seven zip lines and a large Tarzan swing. Are you ready to explore the best canopy zipline tours in Costa Rica? Explore our tours and find the one that suits your needs and budget.