Make this vacation one to
remember with Costa Rica
adventure tours
About Park
People come to Costa Rica
for two reasons – to lounge on its luxurious
sandy beaches and to explore the wild rainforests.
If you are not a fan of lying in the sun all day long, we are delighted to welcome you to the best adventure park in Costa Rica! We offer top adventurous things activities to do in Tortuga, Arenal, San Jose, Guanacaste, Jaco, and Costa Rica. Here you will be able to feel the adrenaline rushing through your veins while taking in the incomparable beauty of Costa Rican nature. Our Costa Rica zip line park is where you can discover your limits and push yourself to the next level to make memories that will last forever. Think of canopy tours as a semi tame adventure, a safe but thrilling romp through the treetops. Ziplining is very popular tour among all visitors to Costa Rica, and the most popular family activity here. There is no question that you will love our Costa Rica adventure tours which include everything you need for an active yet comfortable vacation: accommodation, food, and exciting pastimes. Multiple canopy routes in Costa Rica, horseback riding, rope courses, zip lining – we have something for everyone. We are one of those Costa Rica adventure travel agencies that offer a wide range of activities suitable for tourists of every age and level of physical training. Just book one of our Costa Rica adventure excursions, and let us handle the rest. Embark on the adventure of a lifetime with Adventure Park and Hotel Vista Golfo!

Our
Advantages
Costa Rica is a perfect destination for a beach vacation, waterfall canopy tour, romantic getaway, family reunion, honeymoon or corporate team building. No matter what the occasion is – we guarantee you an exciting time. Be sure to enjoy the best views of magnificent waterfalls and thrill-seeking activities included in our
Costa Rica adventure trips
Why you should visit Costa Rica
adventure park on your next
vacation
Costa Rica is a tiny country
squeezed right between Nicaragua and Panama.
However, it is the most visited country in Central America.
3 million tourists come here every year to explore the volcanos, rainforests, jungle, waterfalls, and bays. Make sure to pack a camera with you with a large memory card because you will want to capture as much of this breathtaking beauty as you can. Zipline Costa Rica tours have adventure written all over them! Take some time to unwind, shake off the working stress, take time off social media and the Internet, and get your kids away from the gadgets. Rica adventure holidays allow you to explore the wilderness with comfort. This way, you can spend your days participating in various outdoor activities and then return to your cozy hotel room to take a nice shower and relax.
When you hear "vacation in Costa Rica",
Where Should You Go Ziplining in Costa Rica?
If you think where to Zipline in Costa Rica, then you can find amazing zipline courses in almost any region of Tortuga, Arenal, San Jose, Guanacaste, Jaco, and Costa Rica. It's one of the most interesting ways to experience our incredible rainforests, cloud forests, and tropical dry forests.
you automatically think about an exotic trip that you cannot afford.
But you are mistaken!
Adventure Park & Hotel Vista Golfo is popular with tourists because we provide comfortable accommodations and exciting activities at reasonable prices. Unlike other Costa Rica adventure tour companies, we offer flexible, custom vacation packages that depend on your preferences and budget. Leave boring beach vacations behind! Set off on fantastic Ziplining in Costa Rica adventures instead and spend your summer holidays learning new exciting things like zip-lining and horseback riding. Even if you are one of those who loves seeking adrenaline while abseiling down a steep cliff, you will find something special in our range of travel itineraries. Remember, we are here to make all enthusiasts' Costa Rica adventure vacations never-to-be-forgotten.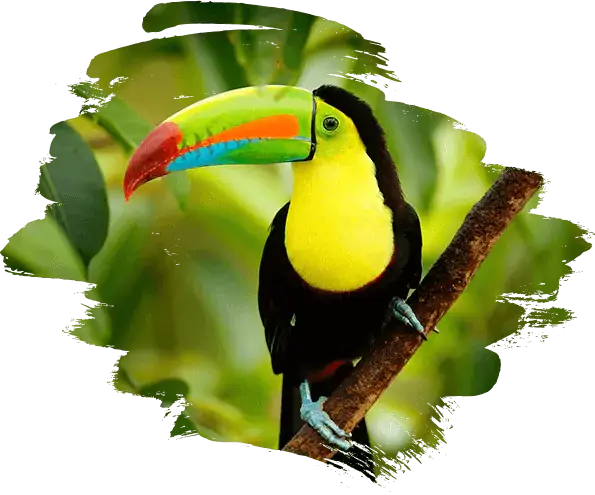 DECENT ACCOMMODATIONS ARE
WAITING FOR YOU AT OUR FIRST-CLASS
HOTEL
Range of activities included
Our Testimonials
Simply awesome.
The best Canopy ever, recommended.
I will keep on mind to come back.
See you on next may.
I will never forget this experience
truly majestic place the yours.
Good attention for sure.
Thank you!
This tour was amazing.
So much fun.
Great experience and professional guides.
Highly recommended.
Hi Barbara,
It's Angela from Canada!
We did the tour the last February.
The best what we did in Costa Rica.
This was an incredible experience.
The waterfalls were awesome.
About management and staff excellent.
We hope to come back soon.