Costa Rica group tours
that last one day but will be remembered forever
Our Costa Rica family adventurepackages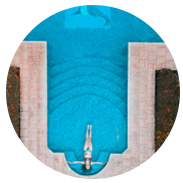 Spend-the-Day Package
This is an ideal option for those who are willing to get lost in the serenity of nature without taking part in any adrenaline-rush activity. Our Spend-the-Day Package allows you to rejoice in all the facilities of our park, including low-ropes courses for kids, swimming pools, trampolines, multiple bird-watching spots, and more under one roof. All these are available to you and your little ones for the whole day only for $8 per person.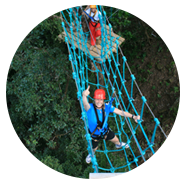 Basic Package
To have fun-filled Costa Rica family, friends, o co-workers adventure holidays, you need something more impressive, don't you? Within our Basic Package, you will be able to enjoy your vacation to the max while crossing the Big Papa Trail high-ropes course. It has as many as 17 elements with the spider's web, blocks, tires, hammocks, and hanging bridges being included. After you complete the course, you can add the lunch at our restaurant so that you can sample the local cuisine. The cost of the Basic Package is $25 per person.
Tour over 17 elements in the high ropes
Are you looking for an unforgettable experience in Costa Rica? Do you want to have fun, enjoy adventure and nature? Then Adventure Day is the perfect choice for you!
Adventure Day is the ultimate package for everyone who loves outdoor activities. No matter if you come alone, with your family, your friends or your coworkers, we have the right offer for you.
With Adventure Day, you can choose from a variety of exciting activities that will boost your adrenaline level. How about:
A high ropes course with 17 different elements, such as spider webs, hanging bridges, hammocks, blocks and tires
A Tarzan swing, where you will feel like the king of the jungle
A rappelling and climbing a spider web
A climbing wall, that you can combine with a tower game of boxes
A 4-cable basic zip line tour, where you can admire the breathtaking scenery from a bird's eye view
A 2200 feet long cable, that you can do as a superman flight
A maze, where you can test your orientation skills
And that's not all! With Adventure Day, you also have access to all our standard facilities, such as the swimming pool, the bird-watching trails, the gardens and the viewpoints
Adventure Day is more than just a package. It is an experience that you will never forget. So what are you waiting for? Book your spot now and get ready for a day full of adventure!We look forward to your visit! 😊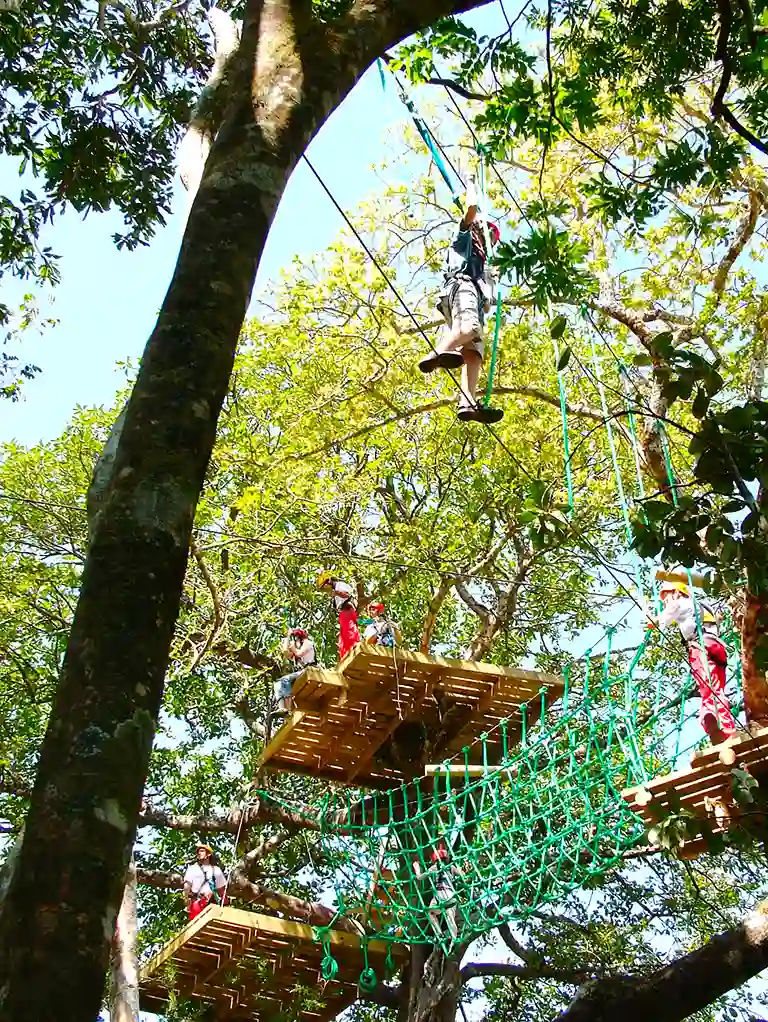 The most outstanding feature of our Basic Package is that it can be customized the way you want. Although it already includes Big Papa Trail, you can add other pastimes to make your Costa Rica co-workers adventure tours complete. Each additional activity will cost you from $10, regardless of what exactly you pick. Take a look at the list of what you can choose from:
High Ropes (17 different elements in the"Big Papa Trail") It is included;
Labyrinth (Maze); ($5.-)
Monkey Trail (to be added to a current ropes course);($10.-)
Climbing Wall and stack boxes;($10.-)
Superman Flight for as long as 2,200 ft;($15.-)
4-Cable Zip-Lining;($10.-)
Rappelling .($10.-)
Tarzan Swing;($10.-)
Typical Costa Rican Casado;($10.-)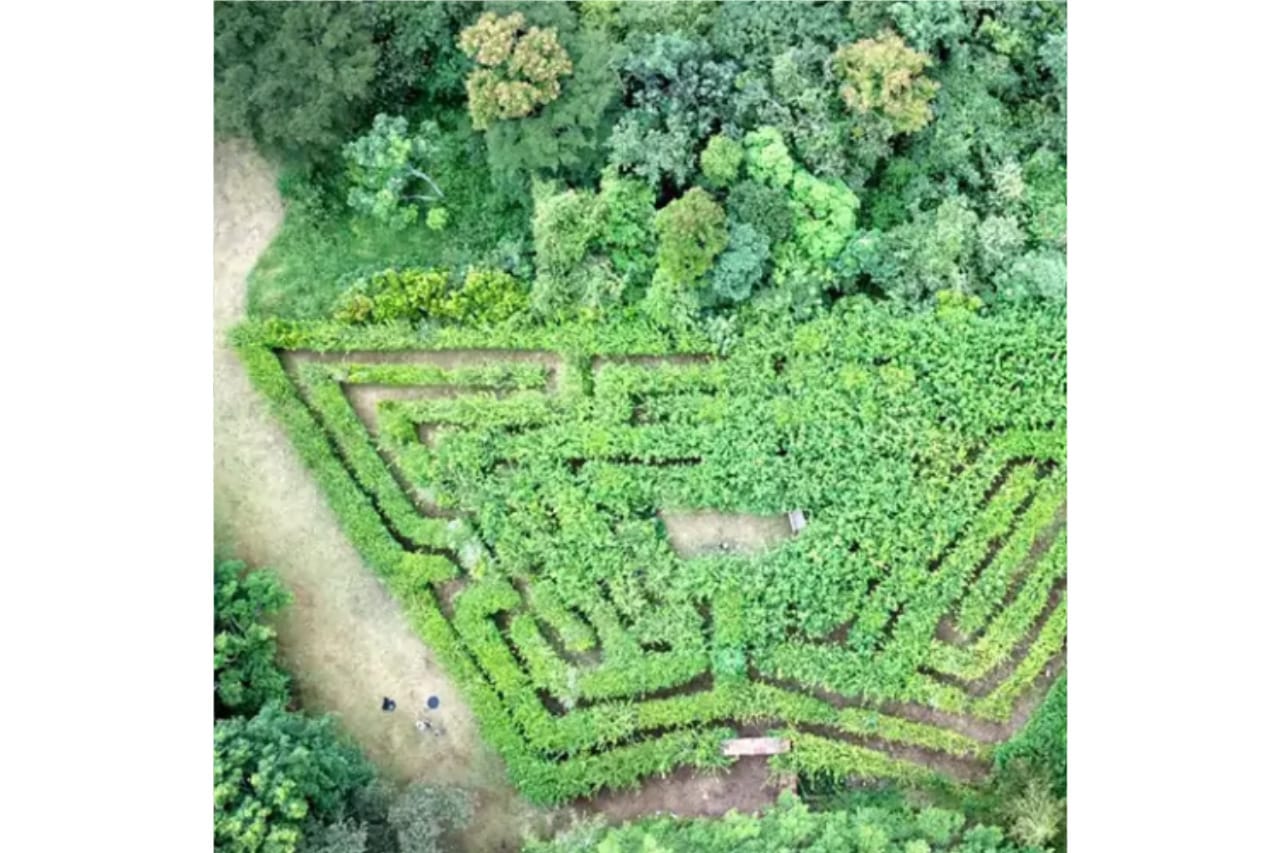 Additional Activities
Gear up for endless excitement at our adventure park! Dive into our pool, overcome the mind-bending maze, explore scenic natural trails, and let your little ones unleash their energy on the thrilling low rope course. We are the perfect place for you to create unforgettable memories!

Book now and safe your place with 25 % prepayment. Spend-the-Day Package, high-ropes course with as many as 17 elements, and the options for additional activities. This amazing tour costs only $25.
Even if you are traveling on a shoestring budget, you can still spend an excitement-filled day at Adventure Park & Hotel Vista Golfo. We offer 2 packages for our Costa Rica family adventure tours which leave no room for boredom, no matter your preferences. Check out the details below and pick the one for your needs:
WHAT TO BRING:
Sport clothes and swimsuit (change of clothes is recommended) Close-toe Shoes (flip flops are not allowed) Small camera besides sun protection and bug spray Extra cash for additional drinks and gratuities (optional)
– MORE INFO – Duration1-3 Hours – Difficulty level Medium

Next time you are in Puntarenas or nearby with your loved ones, why not spend an exhilarating day at Adventure Park & Hotel Vista Golfo? Our aim is to make your family adventure travel in Costa Rica worth remembering!