11 Waterfall Zip Line Jaco
Leave Jaco behind. Embrace canopy and zip line.
Leave Jaco's sandy shores behind and brace yourself for an adrenaline-filled adventure as you zip through the air, feeling the joy of defying gravity.
Experience the longest zip line in Costa Rica!
Searching for an exciting place to make day trips from Jaco Costa Rica? Look no further than Adventure Park & Hotel Vista Golfo. We take you on an incredible journey through the treetops as you soar along the longest zip line in Costa Rica. With a total of 25 zip lines, including a path that takes you through 11 magnificent waterfalls, our tours offer a matchless experience of thrill and natural beauty. It's the perfect opportunity to escape, recharge, and create unforgettable memories. So, pack your bags and get ready for a refreshing experience at less than an hour's ride from Jaco.
Searching for a twist in your journey?
Visit our zip line park.
The journey from Jaco to our park adds an enchanting twist to your adventure. As you make your way to this new land, a growing sense of anticipation fills the air. You can't help but feel the buzz of excitement, knowing that something surprising awaits you at the best zip line in Jaco. Embrace the anticipation, let the joy fuel your spirit, and get ready to create memories that will last a lifetime.
This is an amazing package that offers breathtaking views of the stunning Gulf of Nicoya. Here are all the exciting details:
25 cables over 11 waterfalls, cascades, canyons, valleys and a hanging bridge.
Two easy rappelling (you will be connected to the zip line cable and please avoid touching the cliffs).
Clear and refreshing waterfall pool at the end of the excursion.
This package costs $89 plus transportation when you select transportation during booking.
Pick-up time is usually at 7:15 am.
Pay $15 more and do the 'Fly Like Superman' zipline!
25% deposit is required.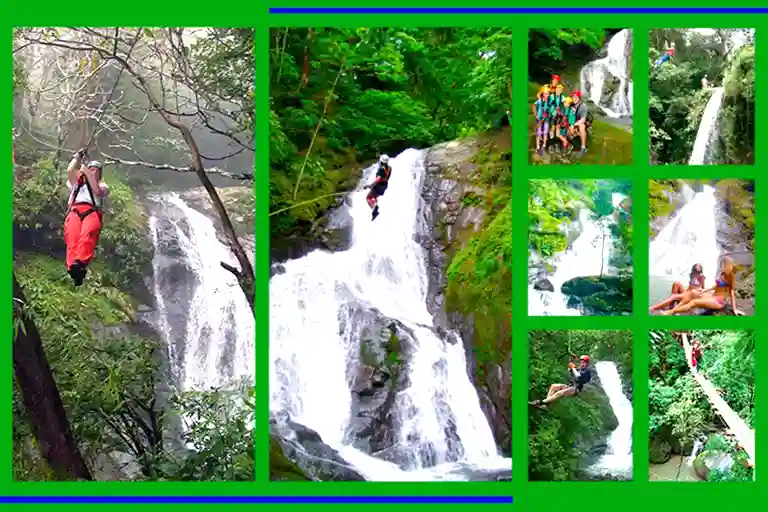 Meet your inner explorer!
The beauty of exciting tours near Jaco Costa Rica lies in the opportunity to uncover hidden gems that lie ahead. This is because every corner in Miramar holds a new adventure waiting to be discovered. As you zip through the canopies, you'll not only witness the breathtaking landscapes but also get a glimpse into the local way of life. Interact with friendly locals, exchange stories, and embrace the warmth of their hospitality.
We welcome all ages to unforgettable experiences!
Our tours near Jaco Costa Rica cater to adventurers of all ages, making it an ideal choice for fun-filled family outings or a delightful day with friends. The zip line experience will release the adventurer inside you, while the canopy experience will offer a more immersive and nature-focused adventure, combining the rush of adrenaline and the excitement of connecting with nature to make your trip unforgettable.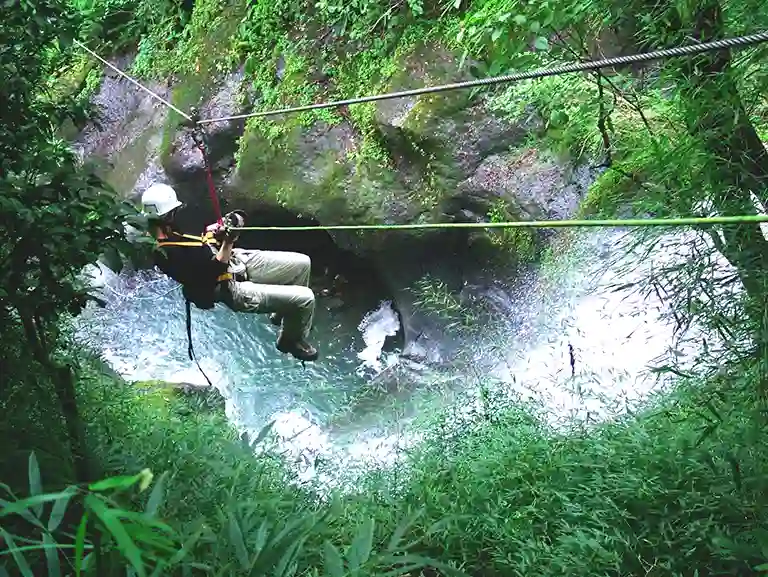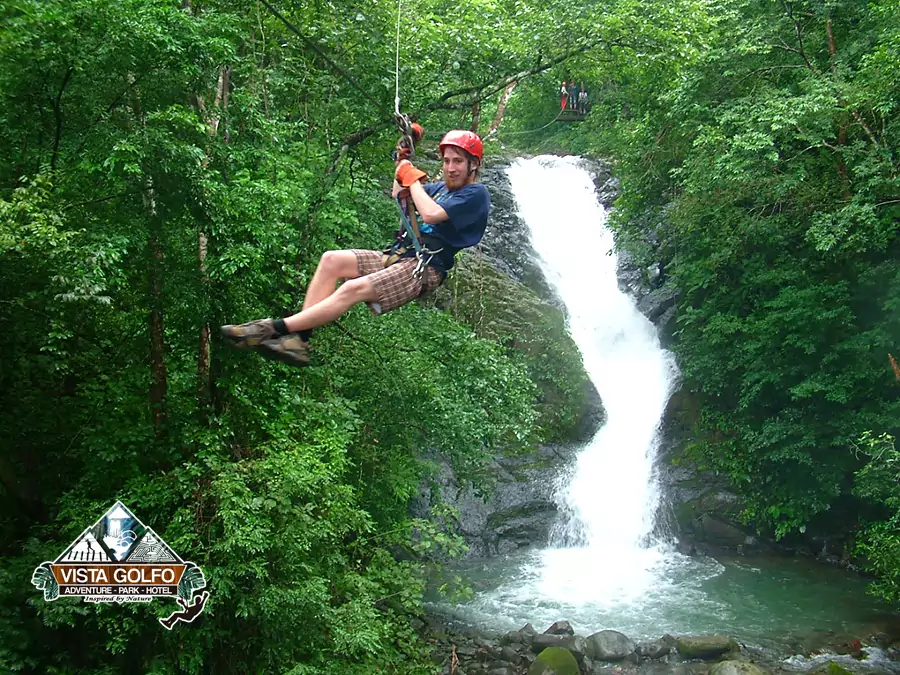 Discover the perfect blend of value and pleasure!
You'll be thrilled to discover that our zip line provides excellent value for your money. We offer package deals and combination tickets that include a range of fascinating activities. By taking advantage of these options, you can make the most out of your day tours from Jaco Costa Rica and ensure that every moment is filled with fun and enjoyment. It's a win-win situation that guarantees a memorable adventure.
Set free your inner tourist!

Feel the wind, embrace the challenge, and soar above your wildest dreams!