Waterfalls Zip Line Tour from Guanacaste
Discover the rush of freedom and joy of flying.
Guanacaste is a gorgeous land where the vibrant spirit of Costa Rica comes alive. It has sun-kissed beaches with soft golden sands caressing your toes, stretching as far as you can see. But sometimes, you want a change of scenery. If you are looking for the best places to make day trips from Guanacaste, consider visiting Adventure Park & Hotel Vista Golfo, located about 2 hours from Guanacaste.
When you arrive at the park, you'll be surrounded by greenery and the sounds of nature. Our friendly guides will prepare you for your amazing journey by giving you safety gear, including a harness and a helmet. With the gear on, you'll jump off the platform and zoom through the air. It feels like you're flying! As you fly, you'll see beautiful trees, colorful plants, and maybe even some wildlife on the ground. It's an experience you'll never forget!
Zip up, glide, and soar through a wonderland of natural beauty!
Our park boasts an awe-inspiring collection of 25 zip lines, each one carefully designed to take you on a breathtaking ride through 11 natural waterfalls. Whether you're an adventure seeker, a nature lover, or simply someone in search of a unique and thrilling experience, our park is waiting to take you away on an adventure of a lifetime. As you take flight, you'll hear the calming sounds of waterfalls nearby, with their mist lightly touching your skin, making you feel refreshed and alive. You won't be able to stop appreciating the wonders of natural world after descending.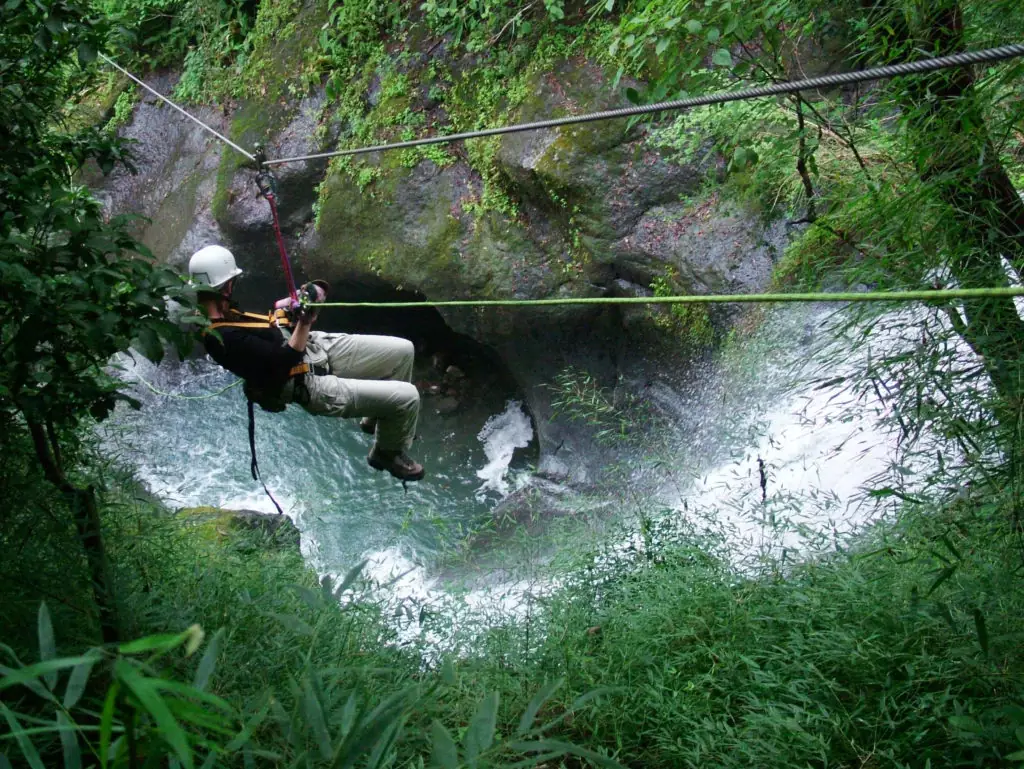 Test your body and ignite your spirit!
Taking part in zip lining allows you to test yourself physically and mentally. It encourages you to leave your comfort zone and embrace new experiences. During your day trips from Guanacaste Costa Rica, at our zip line park, you soar through the air, conquer new heights, and confront any fears you may have. Overcoming these obstacles can be incredibly empowering. It serves as a reminder that you are capable of pushing boundaries and achieving goals. This newfound confidence can extend beyond the zip line park and positively influence other areas of your life.
Discover the magical duo of dopamine and endorphins to fuel your happiness!
When you participate in exciting activities like zip lining, something amazing happens in your brain. There are special chemicals called dopamine and endorphins that get released. These chemicals are like messengers responsible for improving mood, and their release in the brain makes you feel happy and joyful. It's like a natural high that can stay with you even after the activity is over or a lasting glow of happiness that you carry with you. So, if you want to make a day trip from Guanacaste to feel good, ziplining is the perfect choice!
Guanacaste canopy zip line tour packages

Canopy tour over 11 waterfalls
We offer you to participate in our one and only 25-cable canopy zip line tour over 11 waterfalls. It is the only tour of such kind that crosses so many waterfalls. The pick-up time is around 6:15 for tourist from Guanacaste hotels. It is a 2,5-hour drive from there to the forest. On your journey, you will pass 25 zip line cables, 2 easy rappellings, and a suspended bridge. In the end, you will get a pleasant reward – an opportunity to refresh in a natural pool under the waterfall surrounded by a dense jungle forest. A option for a typical Costa Rican lunch in our local restaurant will await you after that. You will also get an option to fly like a Superman on 2200 ft. long cable for an additional fee.
$89.- plus transportation when selected.

Superman zip line tour Finca Daniel
If so far our Guanacaste, Costa Rica activities seem not adventurous enough for you, try our Finca Daniel zip line tour in the Golden Mountains with an incredible view over the Gulf of Nicoya. It is designed to fit the wildest desires of any daredevil. The trip includes 13 cables one of which is the longest one in the country – you will travel 700 meters in one minute (with an option to fly Superman-style). The pick-up time is 6:15 am from any hotel in Guanacaste area. In 2,5 hours you will be on location. After the tour, you will get a complimentary fruit plate to replenish.
$60.- plus transportation when selected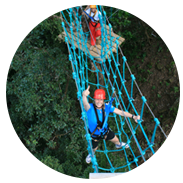 Mega Adventure Mix Tour
Another one of our Guanacaste Costa Rica excursions is the Mega adventure mix tour. It includes 8 cables, 17 elements of the high rope course, a 750-meter super Superman slide, Tarzan swing, and rappelling – all in one tour!
$70.- plus transportation when selected
Guanacaste canopy zip line tour packages
The wind rushing past your face, the breathtaking views unfolding beneath you, and the exciting speed will take you to a state of pure bliss.