Platinum Package
Limited-time offer: Pay for three people and get free accommodation for the fourth person! It's the perfect opportunity to gather your friends or family and make incredible memories together.
Package Details
Take excitement to new heights with our platinum package for zipline tour Costa Rica. It provides an adventure-packed experience that includes a thrilling zip line tour, soaring over 11 magnificent waterfalls, heart pounding high ropes tour that includes over 17 thrilling elements, an exciting ride on four cable zip line offering panoramic views, and a Tarzan swing to test your balance, strength, and courage. And if you're up for a vertical challenge, try easy rappelling (you will be connected to the zip line cable and please avoid touching the cliffs). You can also navigate through a mind-boggling labyrinth and explore natural trails with amazing mountain vistas. Don't forget the check in is open from 3:00 PM till sundown, when the sky paints a magical display of colors over the mountains.
Highlights
Check-in at 3:00 PM
2 Dinner
2 Overnight stay
2 Breakfast
1 Lunch
Tour at 9:00 AM
Check-out at 12:00 PM or after the tour.
What's included?
Hotel room for two nights
Step into a world of extraordinary adventures at our amazing zipline park! Whether you're a thrill-seeker or someone who loves exploring, our experienced guides will keep you safe while offering an unforgettable experience that will leave you wanting more. And when you're ready to relax, our cozy hotel will provide a peaceful oasis surrounded by nature.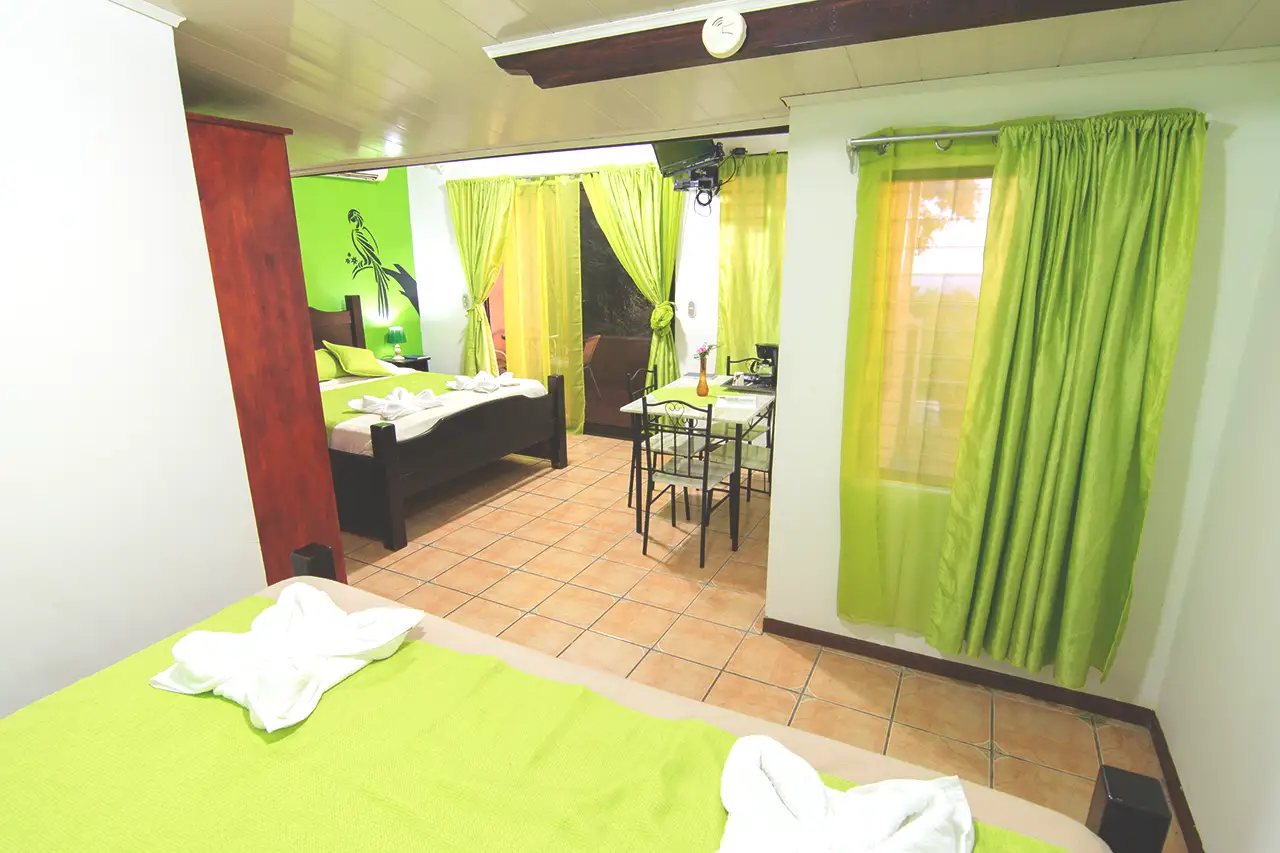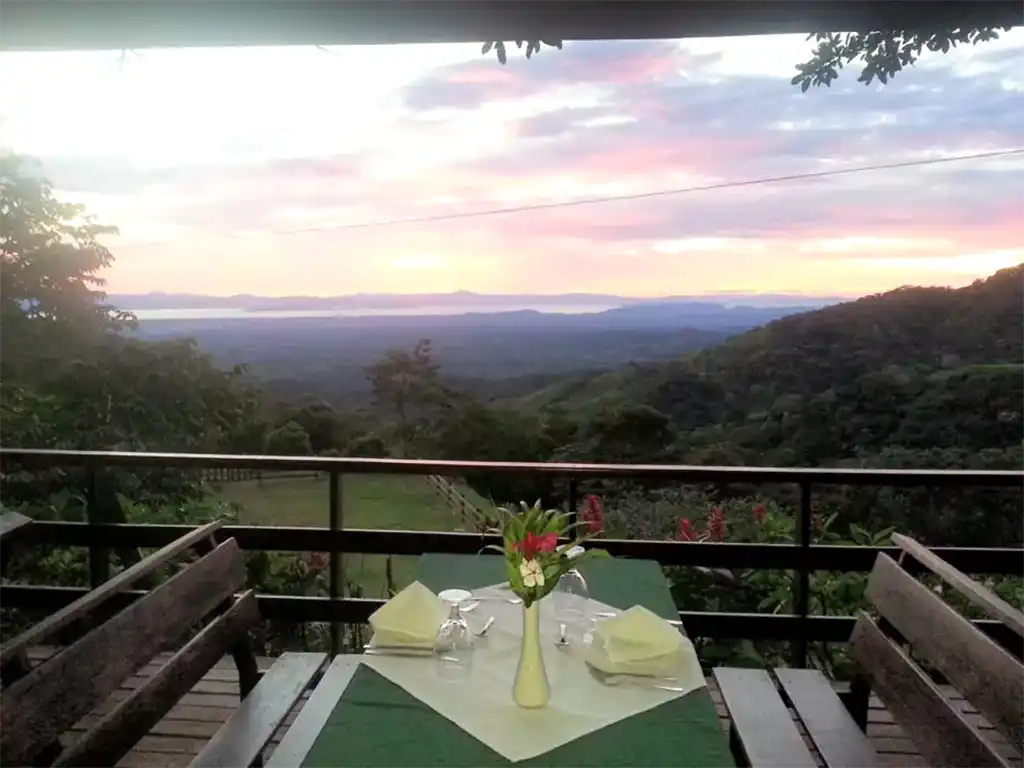 Two breakfasts
Beyond adventure and cozy accommodations, a world of healthy and delightful breakfasts awaits that will awaken your taste buds and set the stage for a wonderful day of exploration.
One Lunch
When it's time for lunch, our talented chefs have prepared a delicious menu that has something for everyone. We also have vegetarian and vegan options available to ensure you have a memorable experience during your zipline tour Costa Rica.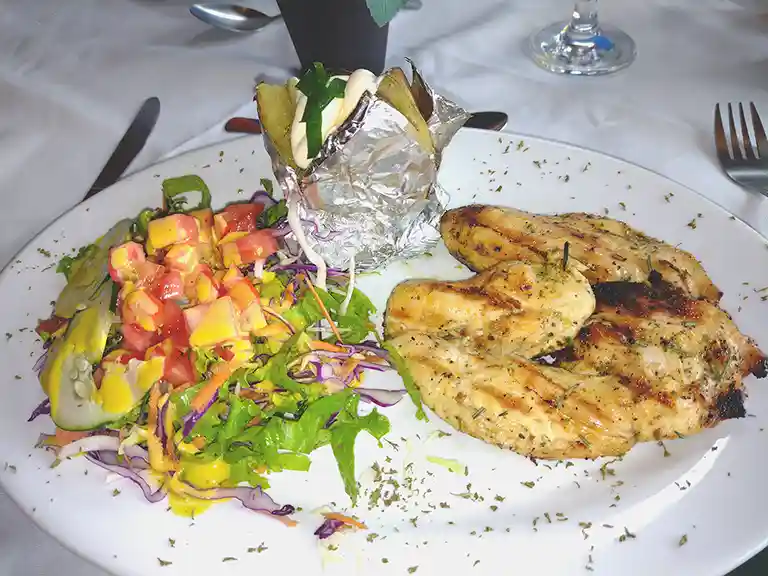 Two three-course Dinner
Enjoy a dining experience like no other with our delightful three-course dinner that will tantalize your taste buds. From vibrant salads to savory bites, our starters will set the stage for a fantastic dining experience. Next, savor the main course, where you'll be treated to a selection of delicious dishes. Finally, our desserts will provide a perfect ending to a delightful meal.
Zip line tour over 11 waterfalls
Imagine zooming through the trees, going from one waterfall to another. Each waterfall is more beautiful than the last, and you'll be right there, seeing and hearing it all. The best part? Everyone can join in on the fun! Bring your friends, family, or even your special someone. It's a great way to make unforgettable memories together.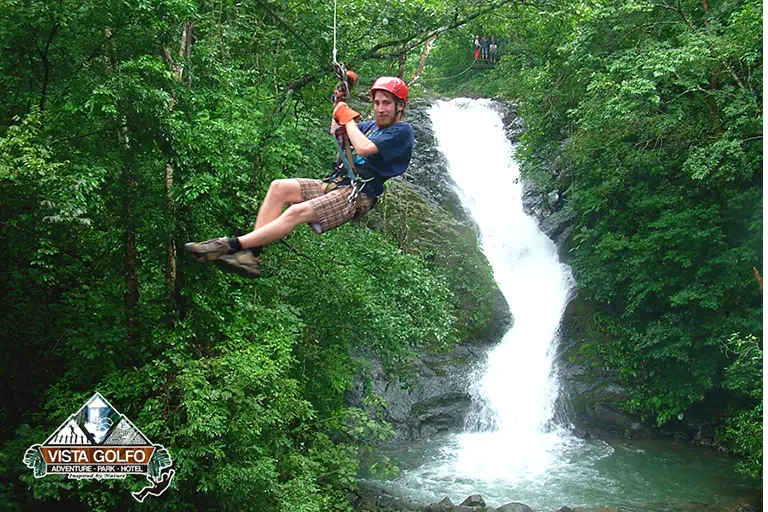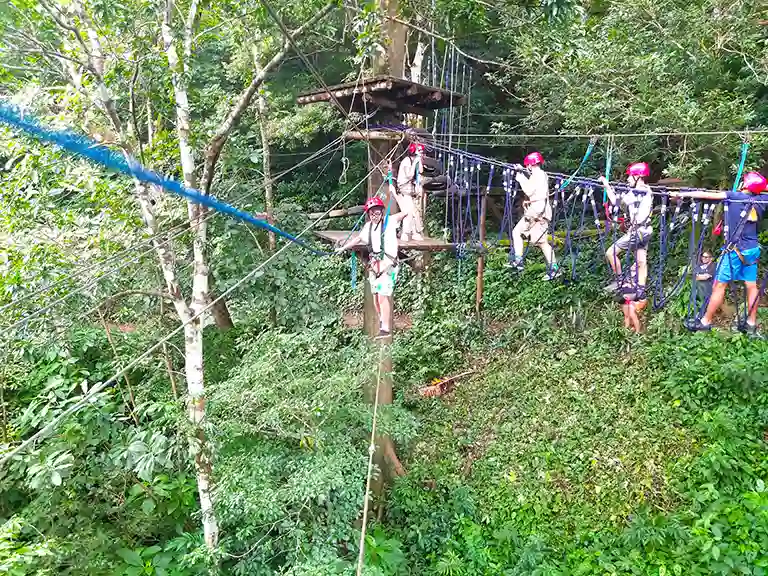 Tour over 17 elements in the high ropes
Do you want to defy gravity at Adventure Park and Hotel Vista Golfo? Obtain our platinum package and experience excitement at every turn. We will take you on an adrenaline-filled journey through our high ropes course, Tarzan swing, 4-cable zipline, and exhilarating rappel. It's an excellent opportunity to test your skills, challenge your limits, and build confidence.
Additional Activities
Gear up for endless excitement at our adventure park! Dive into our pool, overcome the mind-bending maze, explore scenic natural trails, and let your little ones unleash their energy on the thrilling low rope course. We are the perfect place for you to create unforgettable memories!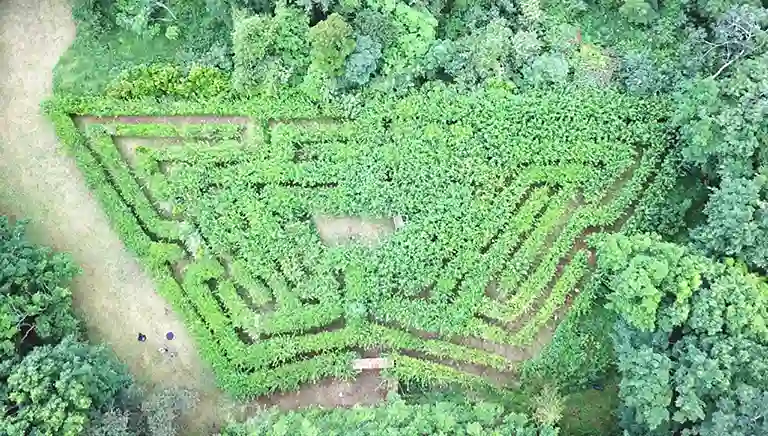 Reserve your room
From the moment you arrive, breathtaking sights will greet you. Our hotel is designed so that every window offers a stunning view, ensuring you wake up to something truly special.
Soar, stay, and soak the thrill!
Experience the best of both worlds with Adventure Park and Hotel Vista Golfo. Fix your adrenaline as you soar through the air, and then enjoy peaceful evenings surrounded by nature's beauty with our Platinum Package for zipline tour Costa Rica.
Room
Double & Bunk bed Terrace / AC
Two Queen / balcony / view / AC
King & Queen sized bed / & trundle bed / terrace / view / AC
Green Season
High Season
Easter Christmas
Green Season
High Season
Easter Christmas
Green Season
High Season
Easter Christmas
Single room
$ 277
$ 229
$ 319
$ 299
$ 323
$ 344
$ 361
$ 390
$ 415
Double room
$ 214
$ 231
$ 246
$ 225
$ 243
$ 259
$ 257
$ 278
$ 296
3 persons per room
$ 202
$ 218
$ 232
$ 211
$ 228
$ 243
$ 232
$ 251
$ 267
4 persons per room
$ 196
$ 212
$ 225
$ 201
$ 217
$ 231
$ 214
$ 231
$ 246
5 persons per room
$ 210
$ 227
$ 242
6 persons per room
$ 197
$ 213
$ 227
Additional person
$ 195
$ 211
$ 224
Prices are per person
Students age from 7 – 17 years, get a 10% Discount
High Season January 11th to May 14th
Green Season May 15th to December 14th
Eastern / Christmas December 15th to January 10th