Golden Package
Limited-time offer: Pay for three people and get free accommodation for the fourth person! It's the perfect opportunity to gather your friends or family and make incredible memories together.
Package Overview

Our golden package promises an incredible experience like no other. Feel the rush as you soar through the air on a zip line and glide effortlessly over breathtaking waterfalls. You can also challenge yourself on our suspended bridges to test your balance and agility. In case you want to get your heart pumping, rappel down cliffs and conquer new heights with each descent. For added fun, explore our mind-bending labyrinth, where twists and turns await around every corner. And make sure you stick around for the mesmerizing sundown after hiking along scenic trails with awe-inspiring mountain views, a magical moment that will leave you speechless.
Highlights
Check-in is open from 3:00 PM
Dinner
Overnight stay
Breakfast
Tour at 9:00 AM
Check-out at 12:00 PM or after the tour.
What's included?
Legendary zip line tour over 11 waterfalls
Want to soar through the air and feel wind on your face while seeing the incredible waterfalls beneath you? Our Zip Line Tour will take you flying over 11 stunning waterfalls. We have the best equipment and safety measures to ensure your zipline adventure Costa Rica is fun and secure. Call your loved ones and get ready for an experience you'll never forget.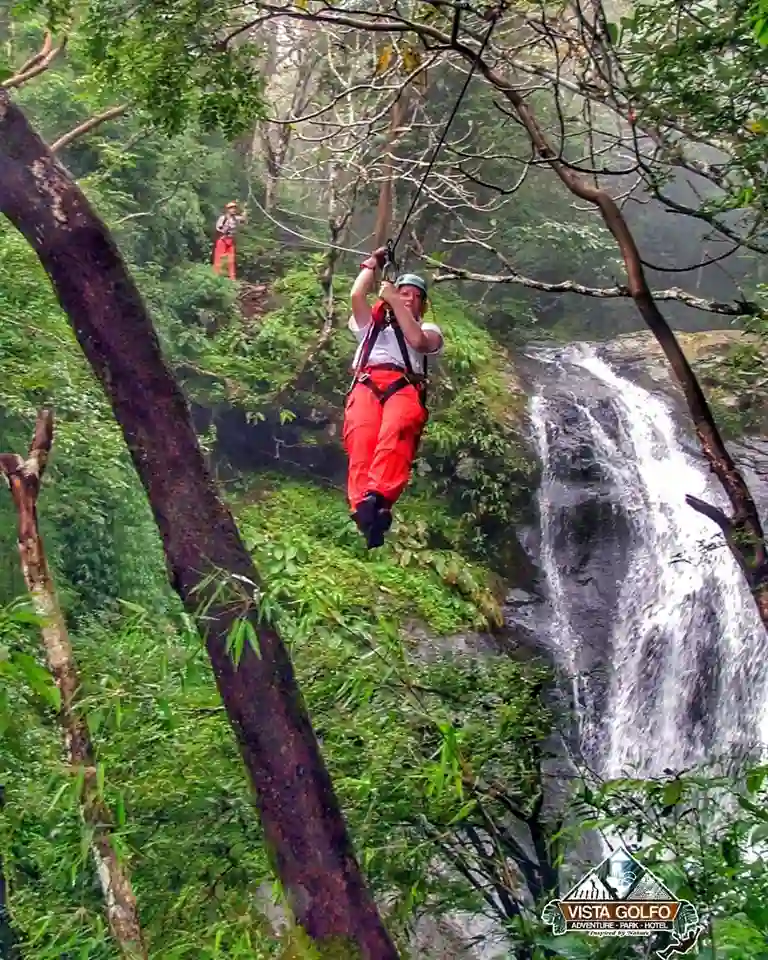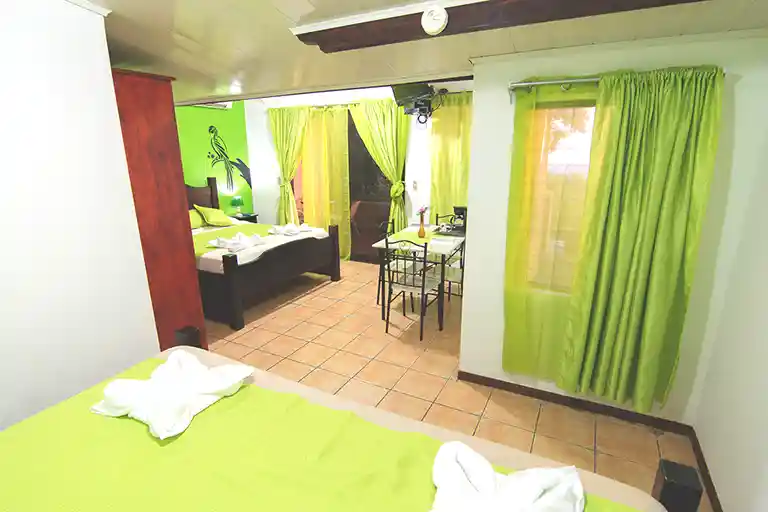 One night stay at your preferred room
After a full day of adrenaline-filled adventure, step into the room of your choice and enjoy a warm and inviting atmosphere. The soft lighting, stylish decor, and comfortable furniture will make you feel right at home. Take a moment to admire the view from your window and enjoy the amenities provided just for you.
Three-course Dinner
The excitement and great food go hand in hand at Adventure Park and Hotel Vista Golfo. As our special guest, you will get a fantastic three-course dinner that will satisfy your hunger and leave you wanting more. You'll be spoiled for choice, and our delicious meals will make your taste buds dance. So, get ready to enjoy the best of both worlds.
The menu includes:
Main Dish and Dessert
House wine
Local beer or a soda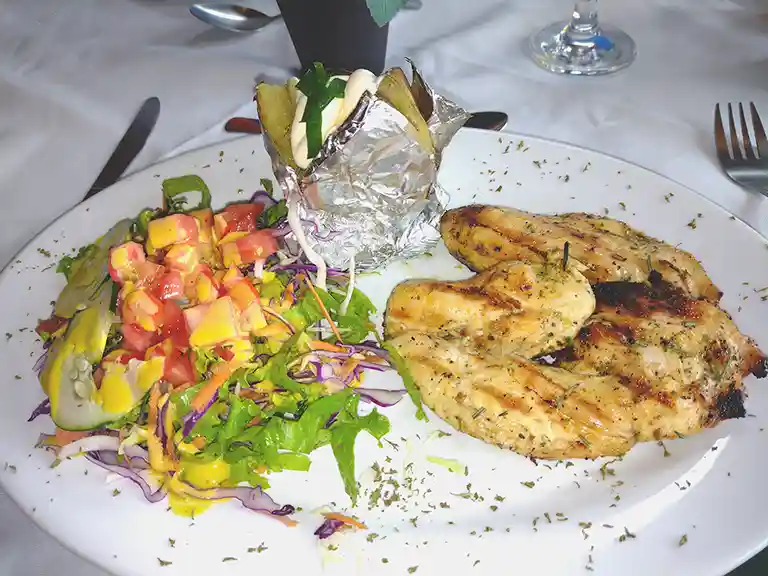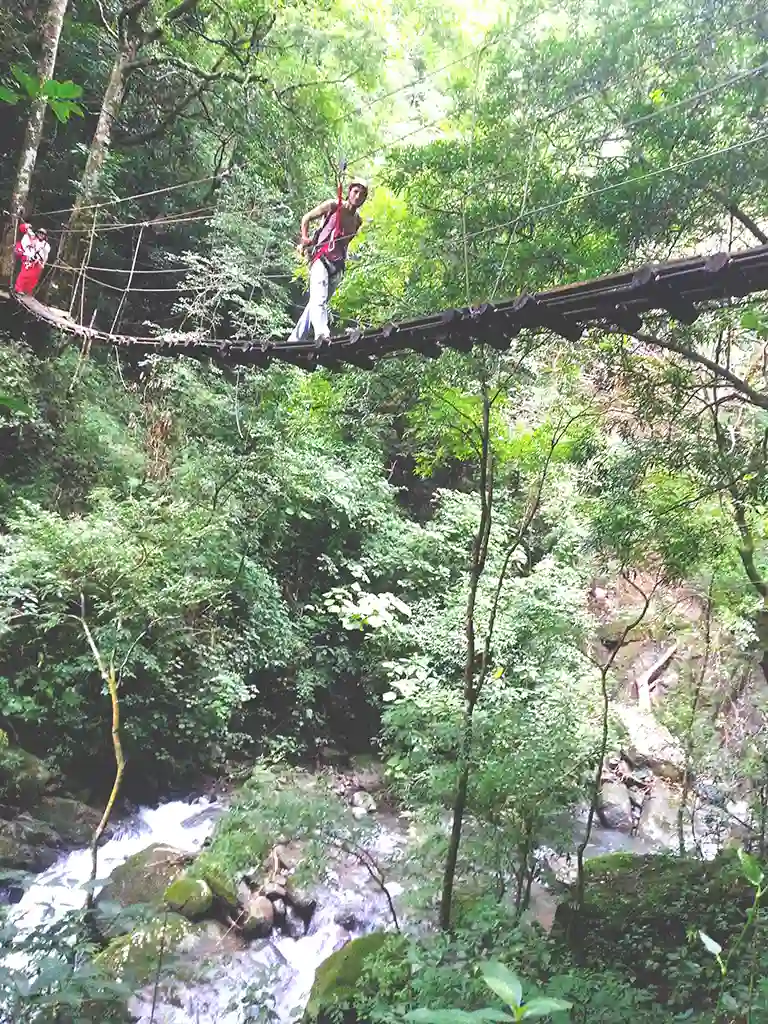 Challenges of a Suspended Bridge
Our suspended bridge course is designed for everyone, no matter your age or experience level. Each step you take requires balance and bravery. It's an opportunity to push yourself and feel a sense of accomplishment. We prioritize your safety and provide top-of-the-line equipment so you can comfortably focus on the challenges that lie ahead.
Rappelling
It's time to take the leap, experience the thrill, and discover the adventurer in you. Come to our adventure park and embrace the excitement of easy rappelling (you will be connected to the zip line cable and please avoid touching the cliffs). The cascading waterfalls and the beauty of nature will surround you. It's a chance to connect with the outdoors in a whole new way.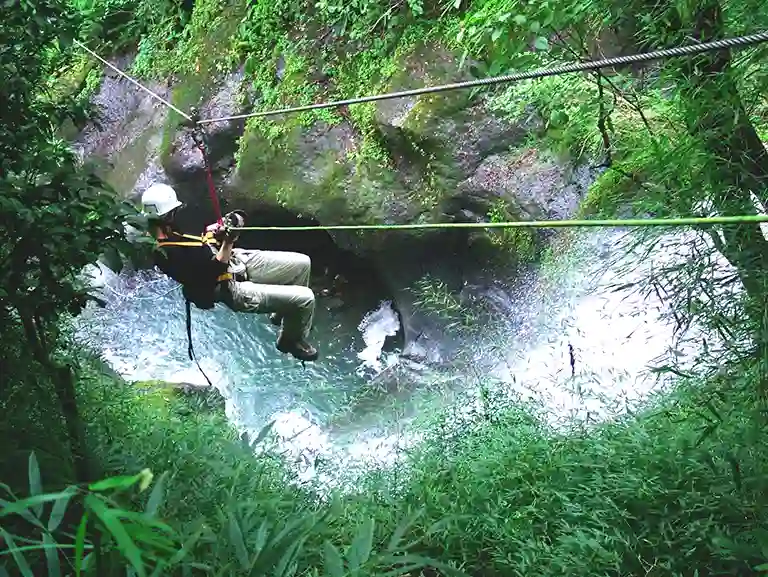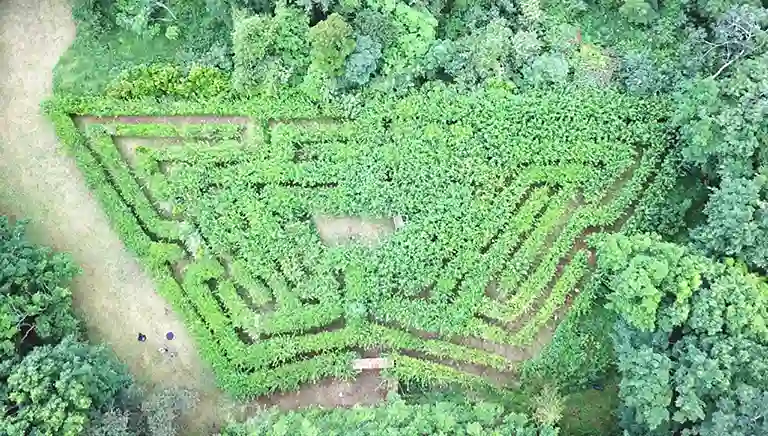 Additional Activities
We've got even more awesome activities to make your day unforgettable. Take a dip in our cool pool, lose yourself in our mind-boggling maze, explore our scenic trails, and take your little ones to the exciting low rope course. It's a day filled with excitement, laughter, and endless fun for everyone!
---
Reserve your room
Escape to our hotel located on a mountain and enjoy an incredible view that will awaken your senses. Whether you're looking for a romantic trip, an exciting adventure, or just a peaceful getaway, our hotel has it all.
Thrills, peace, and everything in between awaits you.
Whether you're seeking thrills or a peaceful escape, our Golden Package for zipline adventure Costa Rica has something for everyone. So pack your bags, bring your sense of adventure, and get ready for an unforgettable journey.
Room
Double & Bunk bed Terrace / AC
Two Queen / balcony / view / AC
King & Queen sized bed / & trundle bed / terrace / view / AC
Green Season
High Season
Easter Christmas
Green Season
High Season
Easter Christmas
Green Season
High Season
Easter Christmas
Single room
$ 157
$ 169
$ 181
$ 169
$ 183
$ 194
$ 201
$ 217
$ 231
Double room
$ 126
$ 136
$ 145
$ 131
$ 141
$ 151
$ 147
$ 159
$ 169
3 persons per room
$ 119
$ 129
$ 137
$ 122
$ 132
$ 140
$ 129
$ 139
$ 148
4 persons per room
$ 115
$ 124
$ 132
$ 119
$ 102
$ 137
$ 125
$ 135
$ 144
5 persons per room
$ 118
$ 127
$ 136
6 persons per room
$ 117
$ 126
$ 145
Additional person
$ 116
$ 125
$ 133