San Jose city tour from Puntarenas and Caldera port:
We will make your day splendiferous
If you are about to go to Costa Rica, there is one important thing you should know: your trip won't be complete without wandering the streets of San Jose! It's not only the capital but also the largest city in the country that stands out for unique tourist attractions scattered left and right. Though it's hardly possible to pay a visit to all those landmarks, we will do our utmost to show you the most famous of them on our
San Jose, Costa Rica city tour.
Long gone are the days when San Jose was a teeny-tiny hamlet with huts that can be counted on the fingers of one hand. Hundreds of years ago, it transformed from a small settlement into the capital of the country. As of now, it is a center of Costa Rica's economic and political activity with a population of over 300,000 people. It has an abundance of fascinating places which are all steeped in history. Tourists from all over the world can't resist spending a day there and, thus, set off on
city tours in San Jose.
If you feel like going for a stroll around Central Avenue and taking a closer look at the Costa Rican way of life, we'll be happy to arrange this day trip for you!
Highlights of our city tour in San Jose, Costa Rica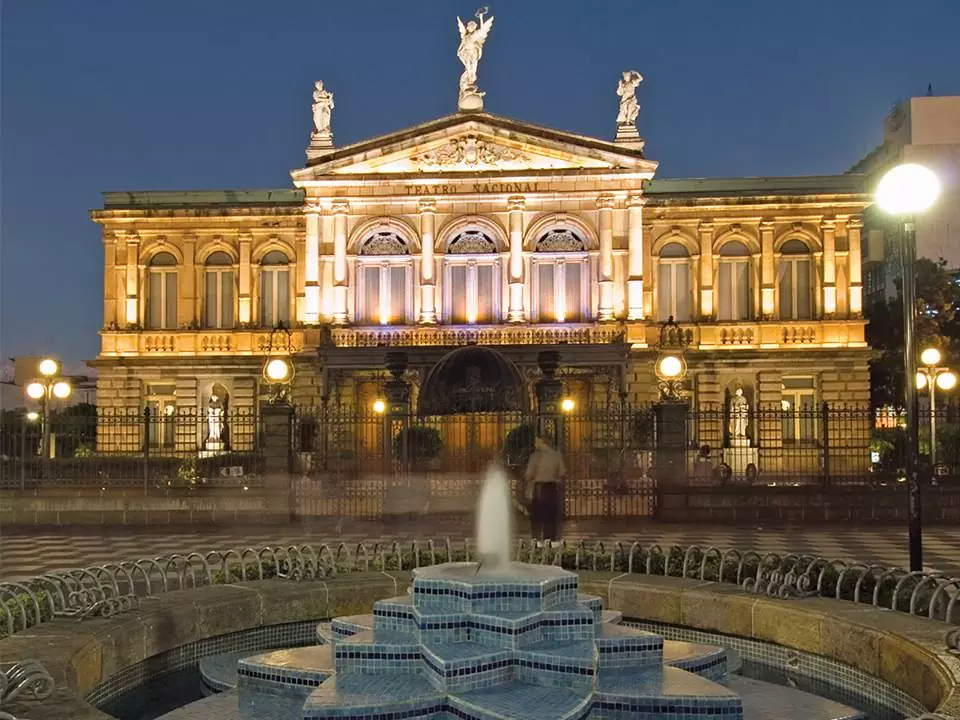 Get ready to spend 8 hours doing sightseeing and making the most of hospitality of Ticos. We will take you to the most popular San Jose's attractions, such as national museums of Costa Rica, Jade, Pre-Columbian Gold, the country's National Theatre, the Opera House, as well as many other architectural and monumental masterpieces. All these places are so beautiful that you won't be able to stop yourself from taking pictures at every turn. Our San Jose city tour is arranged to make your travel experience in Costa Rica memorable. That is why there will be several stops along the way, including those at sugarcane fields, coffee plantations, and an enchanting butterfly garden with many rare species within one enclosure. We guarantee that the latter is something you've never seen before. During our stops, you will also be able to stock up on memorabilia for your loved ones and yourself.

Then we'll head off to Central Avenue where thousands of people do shopping and have fun on a daily basis. It's a destination that should be included in all San Jose, Costa Rica city tours because it allows you to immerse yourself in the amusement of multiple performances held by locals and foreigners. Besides, it is where the Central Market is located. Be sure to visit it if you want to sample superb Costa Rican cuisine!
What is included in our city tour in San Jose?
When on this tour, you can forget about fees for entrance, transportation, and bilingual guide services. Lunch will also be on the house, but we still recommend you to have some pocket money for shopping. The cost of our San Jose city tour in Costa Rica is $89 per person. The price can be subject to change, depending on how many people are in the group. Call us to find out more details.
The tour start at 8:00 or when the ship is late 30 minutes after disembarking.
In Puntarenas at the entrance of the pier and in Caldera at the entrance of the port min. 8 Person