daily Zip Line Tours from San Jose
Unleash your inner thrill-seeker, one zip at a time!
Known for its majestic green hills and enchanting parks, San Jose is the largest city in Costa Rica. While the hip urban vibe of the city will keep you engaged, you can't discover the true amusement of the day trip from San Jose Costa Rica until you visit the Adventure Park & Hotel Vista Golfo.
Located just one and a half hours away from the city center, this one-of-a-kind park will help you enjoy the wild nature like never before.
Glide through the air on an adrenaline-fueled zip line route passing over 11 waterfalls. Enjoy scenic views of mountains and lush greenery. Make memories that last a lifetime.
Feel the Rush over 11 Waterfalls Zip Lining!
Imagine soaring through the air and observing the beauty of nature from a unique vantage point. As you cruise along, the rushing water catches your eyes and gives you an adrenaline rush. Your confidence builds with each passing second as you explore natural wonders that make your moments come alive. It sounds amazing; doesn't it?
Our ziplining near San Jose Costa Rica is here to give your day trip the unending delight it deserves. It is 2200 ft. long and passes through 11 waterfalls, each refreshing your senses with its attractive shades. So pack your bags and take off on an adventure where enjoyment takes a whole new meaning.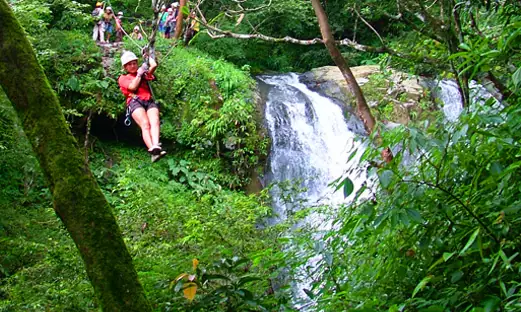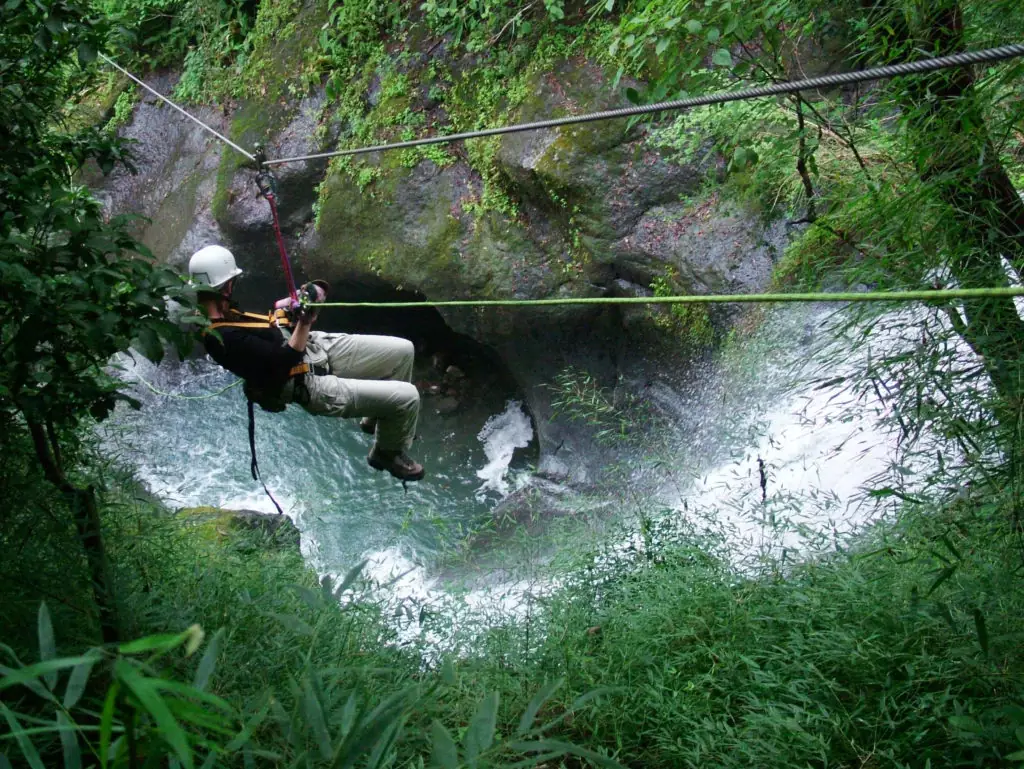 Challenge Your Limits with Rappelling!
Are you an adventurer ready to step up and test your courage? For people like you, we've added two rappel points along with a suspension bridge in our day trip from San Jose Costa Rica, so you can take your fun to the next level.
As you descend from the cliff, you'll see the spectacular greenery unfold and feel an incredible sense of freedom. During the tour, you'll also have the chance to walk on a suspension bridge and enjoy mesmerizing sights of forests.
So, are you ready to get your heart racing?
Embrace Culinary Excellence!
After an entertaining day enjoying the zip line, you need delicious food to get energized.
We pride ourselves on having a premium, high-quality restaurant ready to satiate your taste buds. Here, after finishing your day trip from San Jose Costa Rica, you'll be able to get your favorite meals, spend quality time with your friends, and unwind your thoughts.
So push your limits. Savor the flavors. Enjoy an unforgettable adventure you've always been dreaming of.
Available Costa Rica tours from San Jose
Is there anything more amazing than taking part in some outdoor activities while enjoying the views of natural attractions, such as jungles, waterfalls, and river canyons? In a nutshell, this is the opportunity we provide you with. If it sounds good enough to you, be sure to go for one of our San Jose, Costa Rica adventure tours.
Canopying
It's an ideal tour for those of you who have a craving for exploring natural wonders. If you book it, you will soon find yourself sliding over 11 magnificent waterfalls on a variety of 25 different cables. Impressive? Then you can't afford to miss our tour for the canopy in Costa Rica near San Jose. To make your adventure even more exciting, we add 2 rappel spots and a suspended bridge to this tour. After you complete the course, you will be able to have some delicious lunch in our restaurant.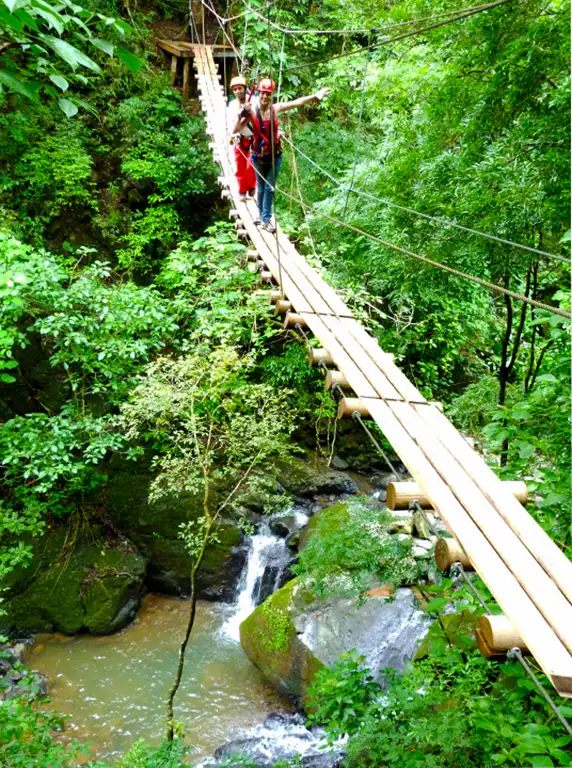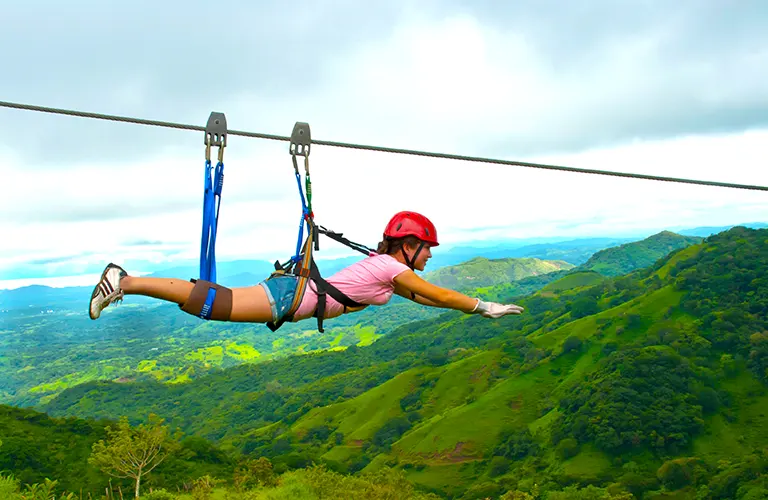 Superman-Zip-lining
How about getting lost in the charm of soaring mountain peaks and the Gulf of Nicoya? This is another experience available to you at our park. Our Finca Daniel zip-line route will take your breath away with 13 cables offering the wonderful feeling of flying for a few minutes. It is completely safe not only for passionate adventure seekers but also for kids. One more thing: the Finca Daniel Superman $60.- / $50.- cable is 2,200 ft long, which makes it one of the longest zip-line tours from San Jose, Costa Rica.
Gear up for an adrenaline-fueled tour today!

The activities we offer aren't just limited to zip lining – during the day trip from San Jose Costa Rica, you can also enjoy Tarzan swinging, canopying, and several other gems to create joyous moments. Whether you're a family wanting to take a break from the bustling life of San Jose or an individual looking to satisfy your adventure cravings, Adventure Park & Hotel Vista Golfo has got you covered.